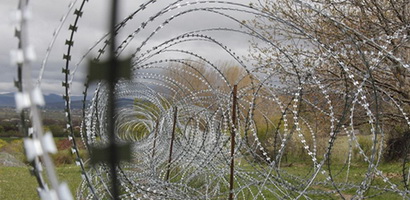 Regarding the objects and tasks of the so called demarcation policy as well as other acute matters of the International policy, InterPressNews held an interview with the Head of the Geopolitical Research Center, Tengiz Pkhaladze.
- Mr Tengiz, demarcation work on South Ossetia administrative border naturally has been enjoying high publicity; Russia has hatched its own explanation in terms of the issue; however, we still have the impression that its border troop's active operation in Shida Kartli is not accidental. From you point of view, what prompts Russia to do this?
- Surely, Russia does nothing by chance. It will never cease to exert pressure on Georgia. First it will find out whether Georgia succeeds in integrating with the west, and only after this, will it take relevant steps. Lately, we have received a really serious promise which gave us a hope that Georgia will definitely gain the status of EU Associate member by signing an agreement at the Vilnius Summit next year. This, obviously, instigates Russia's ordinary response. Nothing has changed in Russia's policy from this point of view. Today, we have entered the phase when we by using all the levers at our hands, we are really able to draw the attention of the International Community. In these days, New-York has captured the world attention due to the fact that the UNO General Assembly Session - which is also attended by Georgia's delegation - is held there. And I think that this is the best tribune where Georgia can cast a light on the problems which its people face and, by doing so, it can use the opportunity of countering Russia's aggression, as well as curbing its annexation and occupation policy. Russia endeavored to use this policy against us in spring, when the North Atlantic Council was to enter our country; this time, UNO also planned to discuss the resolution on returning IDPs to their homes. Precisely then Russia, by trying different expedients, attempted to blackmail Georgia. As for Shida Kartli, the events which have been unfolded there aim at putting our people's will and political maturity to the test.
- Russia blames the Georgian side for Russia's Ministry of Foreign Affairs provoking the current developments in Shida Kartli. As the presidential candidate of Georgian Dream, Giorgi Margvelashvili, stated "Georgian side will not be the naive victim of provocations". It is good when the new government is cautious and takes relevant measures; however, the actual fact is that nothing changes in the country for the better. Moreover, thanks to Moscow's assistance, Tskhinvali, successfully continues building the border. In your opinion, what could the government have done in order to curb the Russian-Ossetia actions? And how well-founded seems Sergo Ratiani's statement as per which the ongoing occupation process must be blamed on the present government?
- The process which is now taking place in Shida Kartli cannot be called demarcation as generally, according to the International Law, demarcation is the term denoting legitimate actions. As for the current developments, they are absolutely illegitimate and illegal. When we talk regarding an "offender", we assume that all political forces must undertake the responsibility for the ongoing processes. These processes have started neither today nor yesterday. Unfortunately, these processes have been taking place for many years.
Now, as for the question what the government could have done but failed to do, I emphasize that only one government must not be blamed for the present developments. Unfortunately, this is the situation which has been eventually exacerbated under each Georgian government's rule and all government must be held responsible for the current events unfolded in Shida Kartli. The federation of Russia has effectively used the fact that the Syria crisis has captured world attention and endeavored to oppress Georgia once again. That is the reason why I state, everything what Georgia's diplomacy has prepared to protect its interests must appear now. A new political season has been opened on the International arena. I have into consideration a high-standard session of UNO which is the most imposing forum in today's world. First we must see how our government will use the given opportunity and only then discuss consequences.
- President Saakashvili called on Georgia's government "to cease wagging the tail'. Moreover, the opposition members link Russia's decision to launch demarcation work in Shida Kartli with the dialogue started between Georgia and Russia. The Premier-minister's special representative in the Relations with Russia, Zurab Abashidze, has repeatedly stated that, while involved in the dialogue with Russia, Tbilisi has "neither conceded anything to Moscow nor paid anything in order to restore trade relations". What do you think, are President Saakashvili's accusations well-founded? And are Russia's steps taken in Shida Kartli somehow connected with the Georgia-Russia dialogue?
- We must bear one thing in mind - the dialogue between Abashidze and Karrasin is of a different nature, and, accordingly, it is not linked with Georgia's most vulnerable themes. The format for this dialogue has been selected in order to make the opinions of the countries' representatives overlap regarding only some aspects; progress in this direction is palpable, however, due to the fact that Russia refuses to abandon pursuing the same policy, this does not have any overall positive affect on Georgia-Russia's relationship in general. By chasing the long-practiced policy, Russia frustrates all the attempts of returning Georgian production to its market.
I do not think that our country pays any kind of tribute to Russia. If we pay tribute, we pay it only for our bungles and faults. We also pay this tribute for the missed chance of using the international tribune to elucidate our problems, to raise the matter of the occupied territories and Russia's taken steps in this regard. Instead of this, we misused the international arena by washing our dirty linen in public thanks to expanding the issue of cohabitation as well as thanks to being at daggers drawn with one another. We must not forget that the disintegration existed between us and our political powers plays directly into Russia's hands; we must remember that this country is a consummate expert in "divide and conquer" policy.
- The leaders of the "Nationals" who moved in the opposition as well as those who have been left outside the parliament repeatedly allege that 'the new government's political course" is vague. Despite the fact that such statements are released frequently, the present authorities rather actively take actions in the international arena. From your viewpoint does the new government's political course really lack a clear-cut direction? And why are its members a subject of severe criticism?
- I think that obscurity is not our problem now; on the contrary, in my opinion, all the questions have been answered; especially after Parliament has passed the resolution on foreign policy priorities. Another issue is how affective are all the measures which we take. Let us discuss the positive results of our chosen political course; In this case, first of all, we must elucidate our relation with the EU. The fact that next year, Georgia will be granted the opportunity of signing the agreement on EU associating membership is not the issue of little importance. On the contrary, this is something really huge - truly great success and a merit of Georgia's diplomacy.
Extremely serious steps have also been taken in terms of NATO. I do not talk regarding the fact that the North Atlantic Alliance paid a visit to our country. Approximately three weeks ago we witnessed the fact that has never occurred before in the History of Georgia - A ship on which the NATO banner was hoisted entered our country. Multiple such steps are taken; however, another topic is whether these steps are consistent and whether our government is good at publicizing all this.
It is not a secret that from the practical point of view, the Government still has left a lot to refine. This will, obviously, take a certain amount of time.
- The fact that Georgia will sign the agreement on EU associate membership is really beneficial for our country. EU leaders' statements in reference to this topic provoke the impression that the increasing interest of EU in terms of European states is somehow connected with Russia's taken steps in post-Soviet space. Under the present state of affairs, must Georgia expect a provocation which will overshadow the ongoing demarcation work in Shida Kartli?
- Russia's imagination is limitless in this direction. The fact that a couple of days ago, by Russia's president Vladimir Putin order Vladimir Surkov - one of the architects of the so-called Compatriot Policy pursued by Russia in the post-Soviet space - returned to the Kremlin and was commissioned to supervise Tskhinvali And Abkhazia breakaway regions is a really alarming signal. Our government must more vigorously try to create and put into function preventative mechanisms as well as hold analytical efforts. Such dangerous people will make a strenuous effort to escalate tensions in the region and, our authorities must somehow hamper them. I have already stated but I will repeat it again that all current developments aim at putting our patience and nerves to the test. Every measure will be taken in order to involve Georgia in a newly-hatched confrontation. We must not forget that Russia will endeavor to exert pressure on us; and, accordingly, we must be ready for everything.
Author: Koba Bendeliani
Web-site: InterPressNews
Religion as the Instrument of Russian Foreign Policy towards Neighboring Countries (Georgia, Latvia, Ukraine)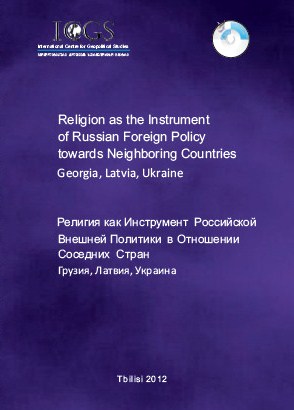 * * *
"Juvenile's Rights and Responsibilities"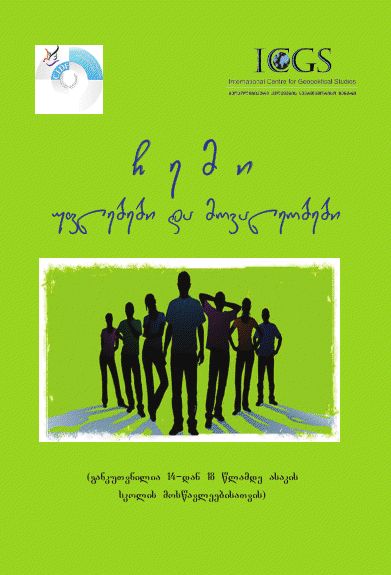 * * *
"SOFT POWER" –The new concept of the Russian foreign policy toward Georgia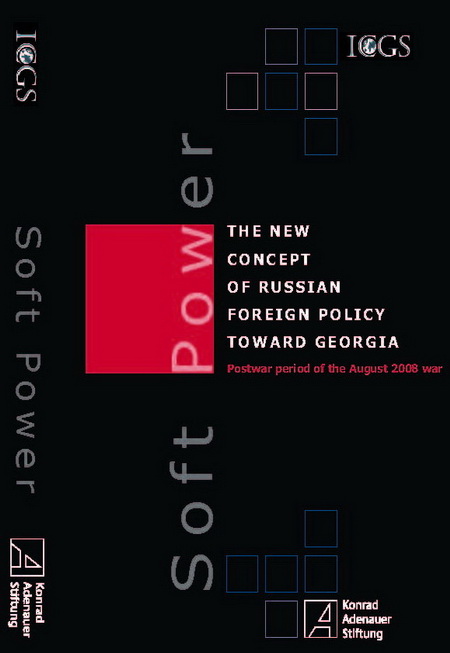 * * *
The "Humanitarian Dimension" of Russian Foreign policy TOWARD GEORGIA, Moldova, Ukraine, and the Baltic States