International Centre for Geopolitical Studies is nongovernmental, noncommercial legal entity acting in compliance with the Constitution and laws of Georgia and Charter.
Goals of the Centre
Promoting the geopolitical security of Georgia;
Promoting the political and economic development of Georgia;
Promoting Georgia's integration into European and Euro-Atlantic structures;
Promoting democracy within the country;
Promoting Georgia on the international arena.
Forms of Activity
For the achievement of the goals provided hereunder, the Centre:
Gathers, studies and analyzes the necessary information on policy, economics, human rights as well as in social-environmental, cultural-educational and other spheres;
Provides monitoring over the fulfillment of Georgia's international commitments;
Develops special programs and implements the relevant programs;
Engages in scientific-research and educational activity;
Cooperates with analytical centers around the globe, local and international governmental and non-governmental organizations and private entities;
Formulates conclusions and recommendations;
Forms database;
Prepares periodic analytical information on the geopolitical events unfolding in Georgia and abroad, highlights such events in the media to inform the society and government agencies;
Engages in translation and publishing activities;
Organizes presentations, exhibitions and other law-permitted events;
Establishes representations and branches within and outside Georgia;
Conducts any other activity not prohibited by law.
Religion as the Instrument of Russian Foreign Policy towards Neighboring Countries (Georgia, Latvia, Ukraine)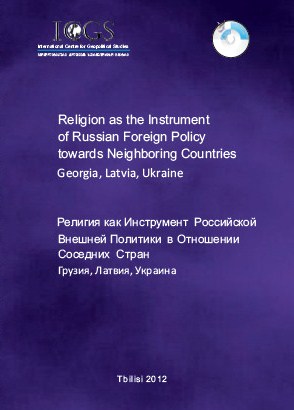 * * *
"Juvenile's Rights and Responsibilities"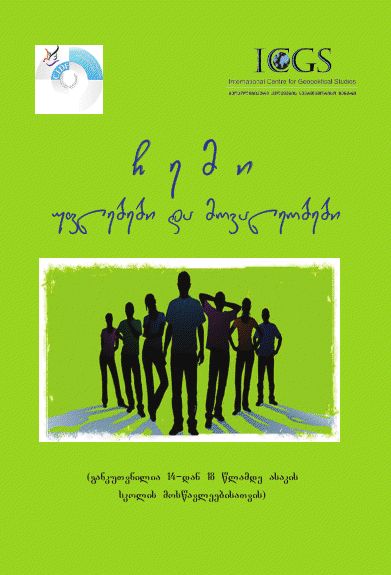 * * *
"SOFT POWER" –The new concept of the Russian foreign policy toward Georgia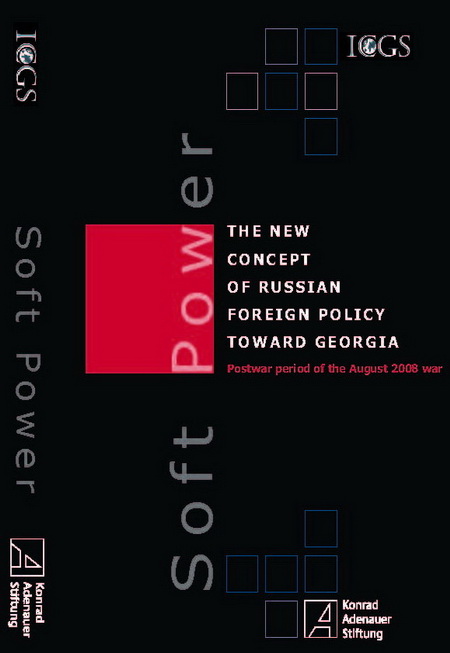 * * *
The "Humanitarian Dimension" of Russian Foreign policy TOWARD GEORGIA, Moldova, Ukraine, and the Baltic States