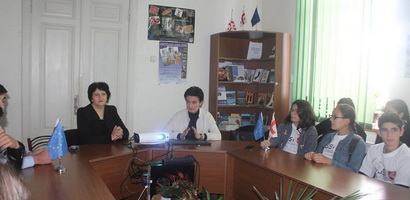 On 21th October Chirperson ICGS Nato Bachiashvili took part in the discussion on EU-Georgia Association Agreement with students of Public School #1 in Akhaltsikhe. She delivered a presentation about Georgia –EU relations, major issues of Association Agreement and viza liberalization process with EU, about challenges and benefits for Georgian citizens.
Religion as the Instrument of Russian Foreign Policy towards Neighboring Countries (Georgia, Latvia, Ukraine)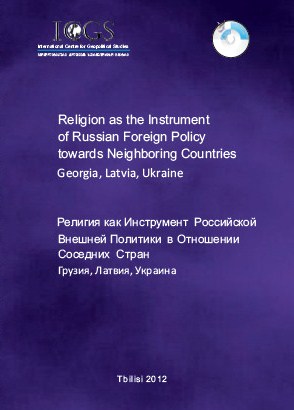 * * *
"Juvenile's Rights and Responsibilities"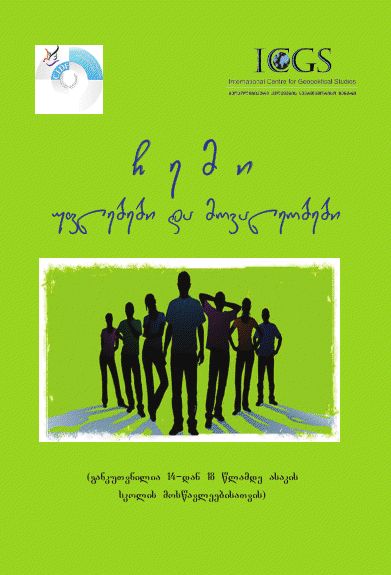 * * *
"SOFT POWER" –The new concept of the Russian foreign policy toward Georgia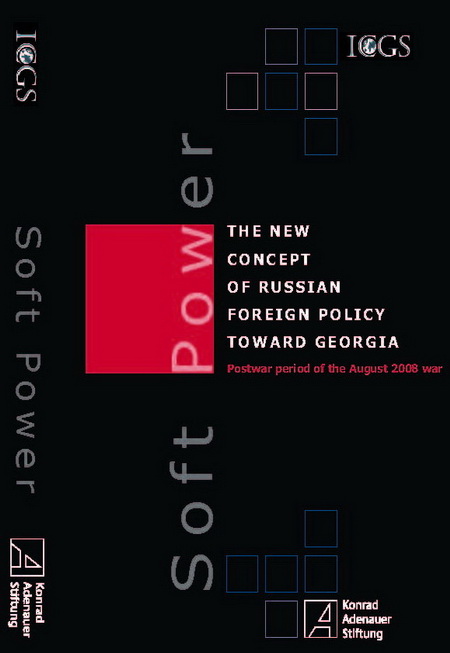 * * *
The "Humanitarian Dimension" of Russian Foreign policy TOWARD GEORGIA, Moldova, Ukraine, and the Baltic States