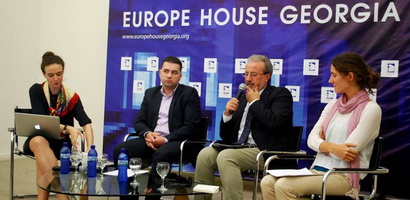 On 29 of September 2015 with the initiative of Europe House Georgia and International Center for Geopolitical Studies (ICGS) discussion "THE FUTURE OF THE EASTERN PARTNERSHIP" was held in Europe House.
Speakers:
Kakha Gogolashvili, Director of EU Studies at the Georgian Foundation for Strategic and International Studies, GFSIS (Tbilisi)
Jana Kobzova, Senior Programme Officer, European Endowment for Democracy, associate fellow at the European Council on Foreign Relations (Brussels)
Daria Khaspekova, Web Editor-in-Chief, Russian International Affairs Council (Moscow)
Moderator:
Tornike Turmanidze, Associate professor at Ivane Javakhishvili Tbilisi State University (Tbilisi)
At the event were discussed such topics as: Is the Enlargement of the EU Still on the Agenda Following the War in Ukraine; Will the EU Neighborhood Policy Be Modified;  What Comes Next After the Association Agreements for Georgia, Ukraine and Moldova; How Does Russia View these Developments atc.
The event is part of the "Georgia between Russia and the European Union" series of expert panel discussions.
The initiative is funded by The Black Sea Trust, A Project of the German Marshall Fund of the United States.
Religion as the Instrument of Russian Foreign Policy towards Neighboring Countries (Georgia, Latvia, Ukraine)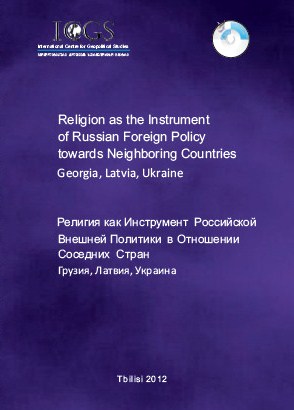 * * *
"Juvenile's Rights and Responsibilities"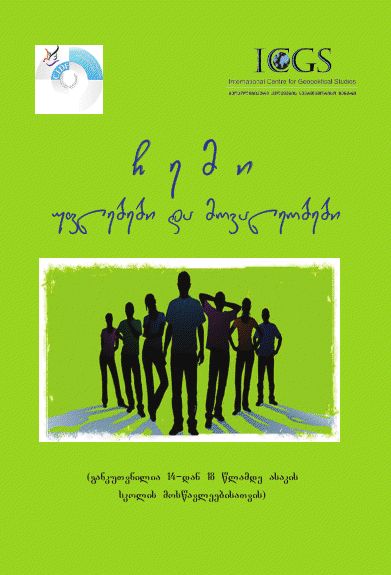 * * *
"SOFT POWER" –The new concept of the Russian foreign policy toward Georgia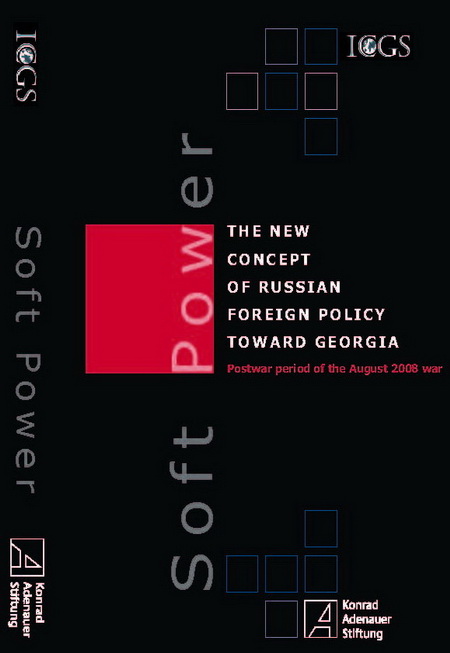 * * *
The "Humanitarian Dimension" of Russian Foreign policy TOWARD GEORGIA, Moldova, Ukraine, and the Baltic States