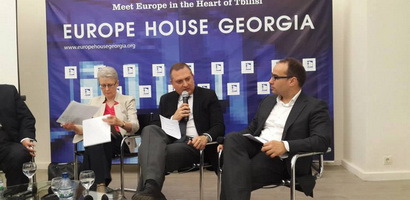 On 25 th June 2015 with the initiative of International Centre for Geopolitical Studies and "Europe House" discussion: "WORLD ORDER IN THE TWENTY-FIRST CENTURY" held at  the Europe House Georgia
Speakers of Discussion:
Grigol Vashadze, former Minister of Foreign Affairs of Georgia (Tbilisi)
Balázs Jarábik, visiting scholar, Russia and Eurasia Program, Carnegie Endowment for International Peace (Washington D.C.)
Lilia Shevtsova, nonresident senior fellow, Foreign Policy Program, Center on the United States and Europe, Brookings Institution (Washington D.C.)
Moderator:
Tengiz Pkhaladze, Advisor to the President of Georgia - Foreign Relations Secretary
Topics of Discussion were: how the War in Ukraine Affects on European Security, on Relations between the EU and Russia and Relations between Georgia and Russia.
The event is part of the "Georgia between Russia and the European Union" series of expert panel discussions.
The initiative is funded by The Black Sea Trust, A Project of the German Marshall Fund of the United States.
Religion as the Instrument of Russian Foreign Policy towards Neighboring Countries (Georgia, Latvia, Ukraine)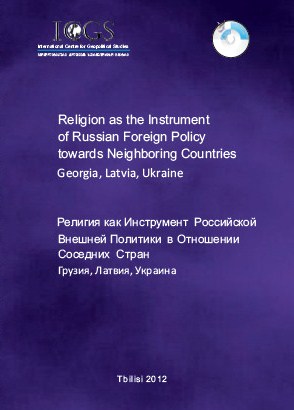 * * *
"Juvenile's Rights and Responsibilities"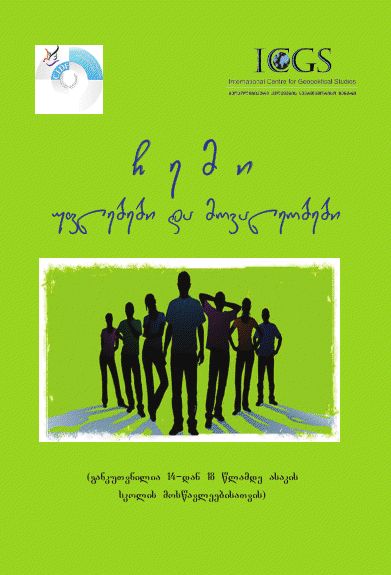 * * *
"SOFT POWER" –The new concept of the Russian foreign policy toward Georgia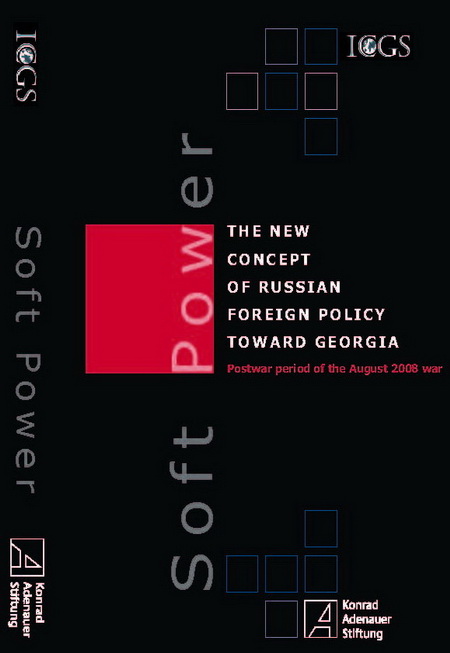 * * *
The "Humanitarian Dimension" of Russian Foreign policy TOWARD GEORGIA, Moldova, Ukraine, and the Baltic States