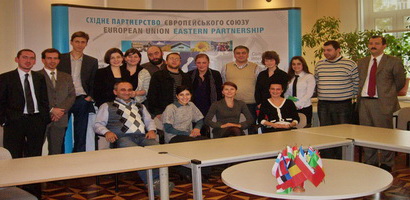 In 19-23 of October representatives of Georgian NGOs' visited capital of the Ukraine, Kiev. The visit was an introductory, and its aim was to arrange meetings with international and local organizations, which are actively working on the issues of the Ukraine integration in European Union.
The meetings were held at the Institute of World Policy, Razumkov Centre, International Centre for policy Studies, "Pausi" foundation, Taras Shevchenko Kiev State University. One of the important meeting was at the "Renaissance" Foundation, where was expressed the willingness to support Ukrainian and Georgian joint projects in regards of those countries integration in EU.
Representatives of Georgian NGOs' had meetings with the ambassador of the USA H.E. John Tefft, ambassador of Georgia H.E. Grigol Katamadze, the representative of EU mission in the Ukraine Mr. David Stulik. During the meetings the issues of EU integration perspectives of the Ukraine and Georgia were discussed, at the same time the importance of civil society in active involving to the process of EU integration of both countries was emphasized.  
Religion as the Instrument of Russian Foreign Policy towards Neighboring Countries (Georgia, Latvia, Ukraine)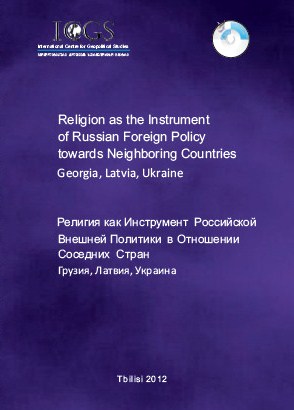 * * *
"Juvenile's Rights and Responsibilities"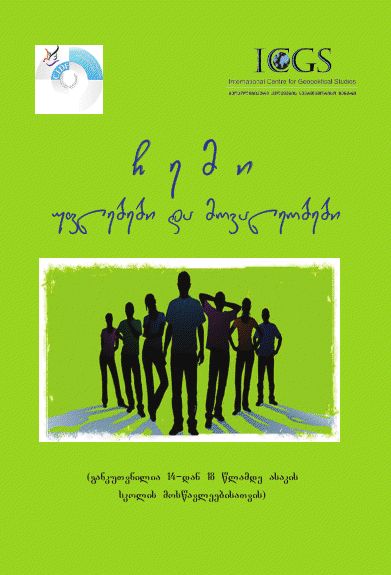 * * *
"SOFT POWER" –The new concept of the Russian foreign policy toward Georgia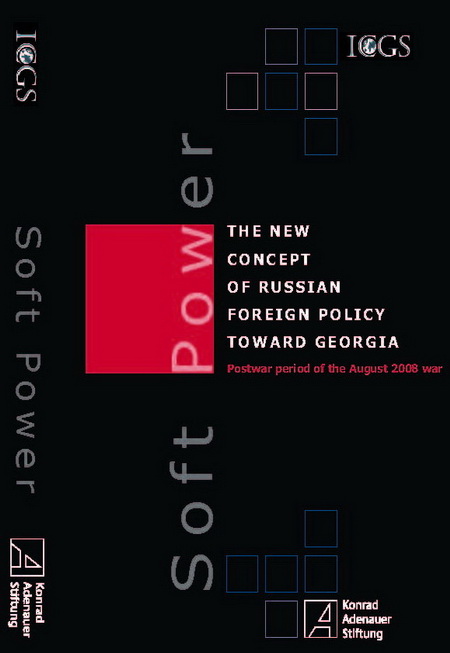 * * *
The "Humanitarian Dimension" of Russian Foreign policy TOWARD GEORGIA, Moldova, Ukraine, and the Baltic States