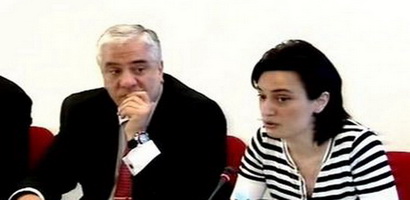 24 May 2010 at the initiative of the International Centre for geopolitical Studies the meeting of the mayor`s candidates and the students of several universities of Tbilisi was held in the Sheraton Metekhi Palace.
The event was organized within the framework of the project "Improvement of Students' Civil Awareness in Terms of Elections" of international Centre for Geopolitical Studies.
According to the project, the students` inquiry revealed four candidates of Tbilisi mayor, to whom they had questions about their plans, Gigi Ugulava (National Movement), Irakli Alasania (Alliance for Georgia), Gogi Topadze (Industry will Save Georgia) and Gia Chanturia (Christian Democratic Movement).
However, the audience was disappointed when they learnt that the candidate of the ruling party would not attend the meeting. They said most of their questions were addressed to Gigi Ugulava. The three candidates from the opposition parties introduced the key priorities of their election program and then answered the questions of the audience.
The meeting at the Sheraton Metechi Palace attuned students of Ivane Javakhishvili Tbilisi State University, Ilia State University, Caucasus University, Tbilis State University of Economic Relations, International Black Sea University, Georgia-American University, Georgian Institute of Public affairs,  Shota RusTaveli Theatre and Film Georgian State University, Tbilisi State Academy of Arts, Tbilisi Theological Academy.
Financial supporter of the meeting: Open society - Georgia Foundation.
Religion as the Instrument of Russian Foreign Policy towards Neighboring Countries (Georgia, Latvia, Ukraine)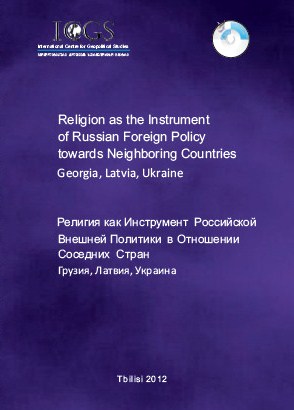 * * *
"Juvenile's Rights and Responsibilities"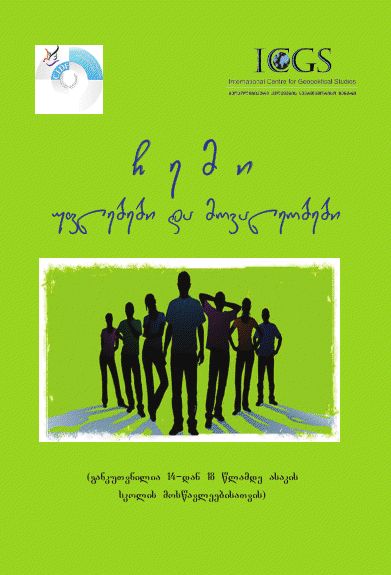 * * *
"SOFT POWER" –The new concept of the Russian foreign policy toward Georgia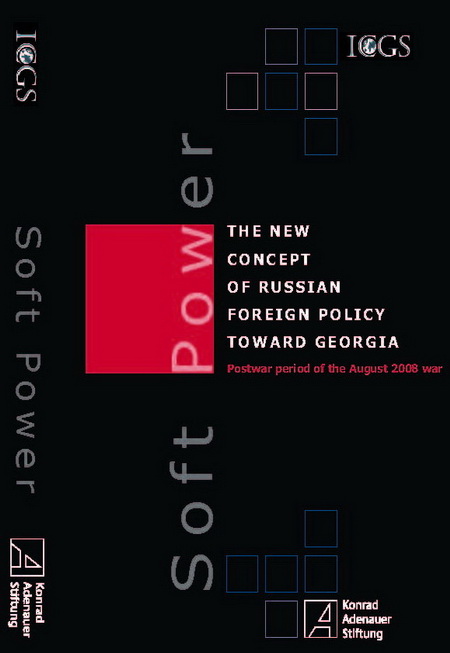 * * *
The "Humanitarian Dimension" of Russian Foreign policy TOWARD GEORGIA, Moldova, Ukraine, and the Baltic States