During the Covid -19 pandemic, when the whole world's effort was aimed towards fighting the virus, the Russian disinformation against Georgia and its partners got especially stronger.
During April 30 - June 30, 2020 the International Centre for Geopolitical Studies held the project "Online Discussions in Response to Russian Propaganda". The discussions touched upon topics such as: Georgia's place in modern international relations – foreign relations priorities; economic security and diplomacy; the importance of partnership with international organizations and strategic partners; Russia's foreign policy and soft power, as one of tools for Russian policy implementation; Russian foreign policy and disinformation; cyber-threats coming from Russia and ways to prevent them.
Various members of Georgian state institutions, professors and students of different universities, experts and members of civil society attended the discussions and participated in them.
As project speakers were invited high ranking officials of state institutions, experts, and partner countries' ambassadors:
Kelly Degnan - US Ambassador to Georgia
Fatma Ceren Yazgan Ambassador of Republic of Turkey to Georgia;
Tedo Japaridze - Ambassador Extraordinary and Plenipotentiary; Doctor of History;
Tengiz Pkhaladze – ICGS senior fellow, head of the B. A. program at Georgian Institute for Public Affairs (GIPA).
Temur Janjalia – Head of  International Economic Relations' Department of Ministry of Foreign Affairs of Georgia.
Nodar Kharshladze – Founder of GSAC;
Lado Svanadze – Founder of Cyber Academy;
Mikheil mirziashvili – Sector 3, Founder;
Nino ELbakidze – Sector 3;
Eter Buziashvili - Atlantic Council DFRLab Associate Researcher;
Arina tavakarashvili – Lecturer of Sulkhan Saba University.
Project Supervisor and moderator: Nato Bachiashvili – Chairperson of the ICGS
The project was conducted through the financial assistance of "Prodemos" foundation.
Religion as the Instrument of Russian Foreign Policy towards Neighboring Countries (Georgia, Latvia, Ukraine)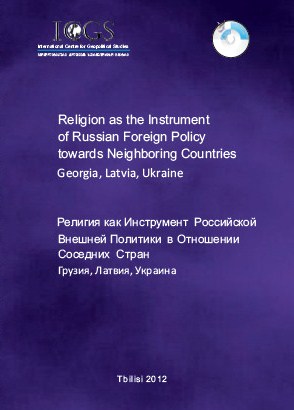 * * *
"Juvenile's Rights and Responsibilities"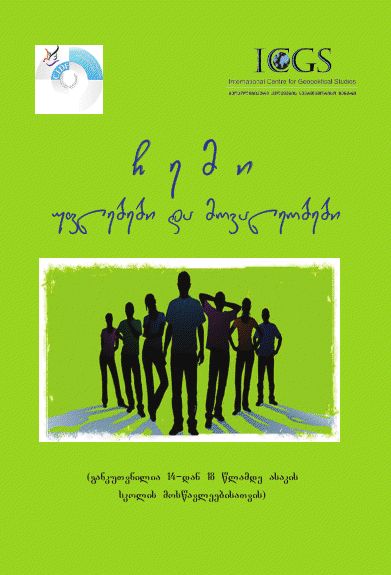 * * *
"SOFT POWER" –The new concept of the Russian foreign policy toward Georgia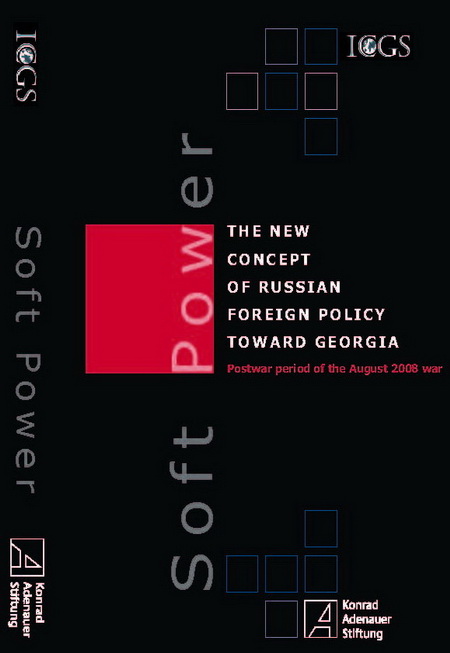 * * *
The "Humanitarian Dimension" of Russian Foreign policy TOWARD GEORGIA, Moldova, Ukraine, and the Baltic States