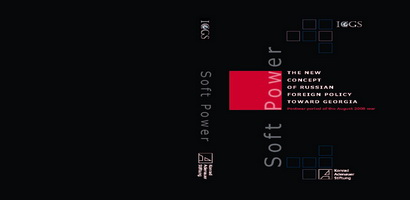 The project was aimed to research what is Kremlin "Soft Power"? How is it different from traditional version of Soft Power? How is it used by Moscow officials to their advantage and is this "export of values" or not?
The research covers the Kremlin "soft Power" interpretation. We discuss every trend of Russian "Soft Power" used in regard to Georgia; describe their mechanisms of action, results of their influence and future threats to the peoples living in Georgia, including Abkhazians and Ossetians, as well as the generally, to the  Georgian statehood.
The research is a team work of International Centre for Geopolitical Studies. The researchers' work has resulted in important conclusions summarized in following chapters:
Diplomatic activities of the Russian Federation towards Georgia;
"Compatriots protection" policy;
Consular issues towards Georgia;
Russian media and Georgia;
2008-2009 Cyber war in Georgia;
Religion factor used by Russia in the context of "Soft Power";
Culture, education, science and public relations as mechanisms of Russia's "Soft Power" implementation.
The situation and the current events on the occupied territories of Georgia are emphasized.
The presentation of the book of the International Centre for Geopolitical Studies (ICGS): "SOFT POWER" – THE NEW CONCEPT OF THE RUSSIAN FOREIGN POLICY TOWARD GEORGIA (August 2008 postwar period) was held in 29 march 2011 at the Georgian Foundation for Strategic and International Studies (GFSIS) Tbilisi.
The presentation was attended by the Deputy Chairperson of the Parliament Rusudan Kervalishvili, chairman of the Supreme Council of the Autonomous Republic of Abkhazia Elguja (Gia) Gvazava, other representatives of the Government of Georgia, the accredited diplomatic corps, the experts' society and the NGOs and the academic institutions attended the presentation as well.
Financial supporter of the project – Konrad Adenauer Stiftung.
Religion as the Instrument of Russian Foreign Policy towards Neighboring Countries (Georgia, Latvia, Ukraine)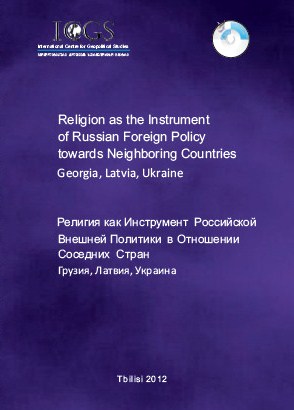 * * *
"Juvenile's Rights and Responsibilities"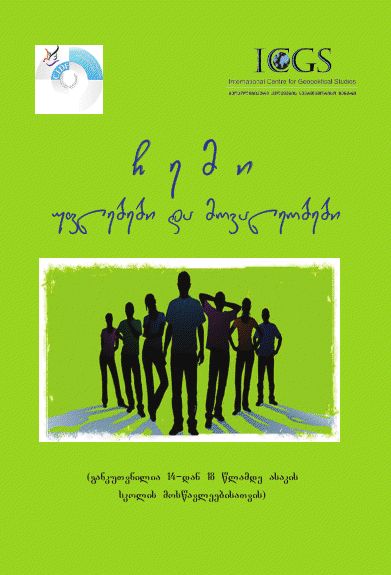 * * *
"SOFT POWER" –The new concept of the Russian foreign policy toward Georgia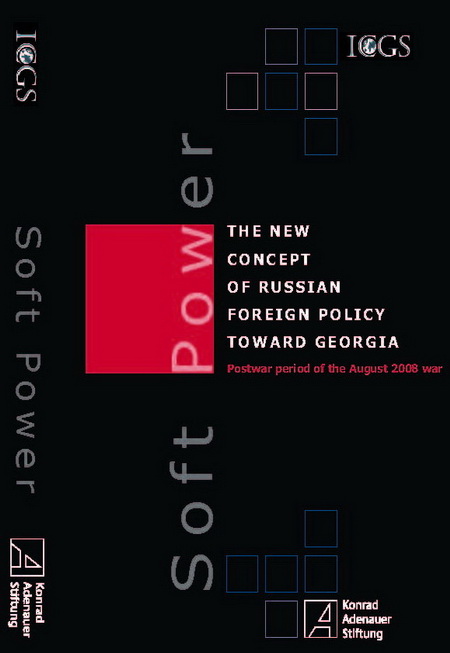 * * *
The "Humanitarian Dimension" of Russian Foreign policy TOWARD GEORGIA, Moldova, Ukraine, and the Baltic States