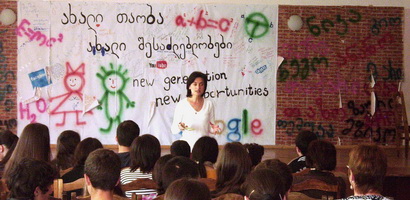 The second stage of the project "The School Children – Juvenile's Rights and Responsibilities" has been completed.
In the framework of this part of the project 33 000 unites of books "My Rights and Responsibilities" were printed by International Centre for Geopolitical studies. Books were distributed among the schoolchildren of public Schools of Tbilisi, Kutaisi, Batumi, Poti, Zugdidi, Akhaltsikhe, Gori, Mtskheta, Telavi, Gurjaani, Sagrejo, Kvareli, Rustavi etc.
The book is intended for young school students of 14-18 ages. It provides information about the rights and responsibilities young people acquire as they reach young adulthood, how the law protects their rights and what responsibilities they carry upon its violation.
The aim of the project to prevent law violation among young people of 14-18 ages, develop their consciousness pertaining to violation of rights and responsibilities identified by Georgian legislation, also incidents of law violation committed by them and the responsibilities foreseen by the law.
The Project was highly appreciated by the Minister of Science and Education of Georgia Dimitry Shashkin, Mayor of Tbilisi Gigi Ugulava and Rector of academy of the Ministry of Internal Affairs, Mrs. Khatia Dekanoidze.
Financial supporter of the project: Civil Institutionalism Development Fund.
Religion as the Instrument of Russian Foreign Policy towards Neighboring Countries (Georgia, Latvia, Ukraine)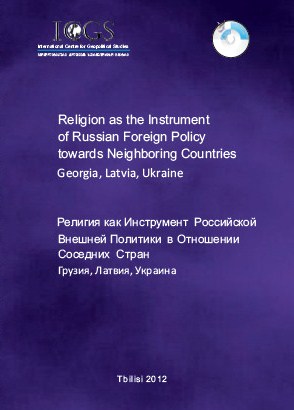 * * *
"Juvenile's Rights and Responsibilities"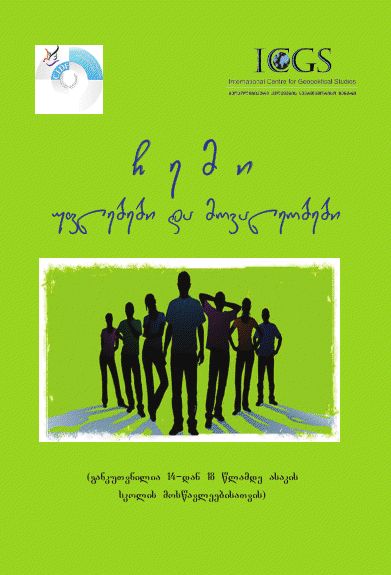 * * *
"SOFT POWER" –The new concept of the Russian foreign policy toward Georgia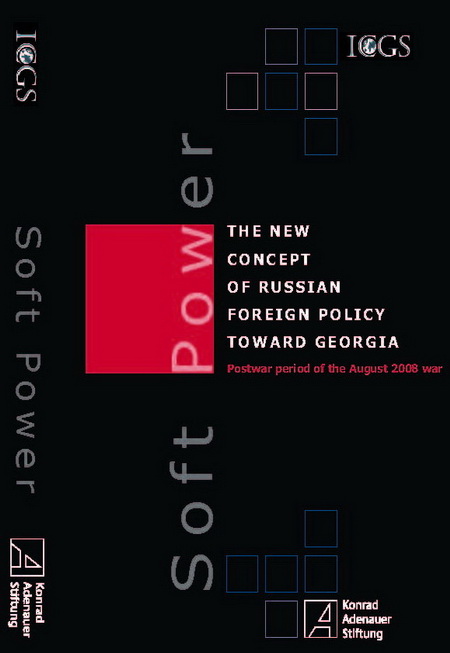 * * *
The "Humanitarian Dimension" of Russian Foreign policy TOWARD GEORGIA, Moldova, Ukraine, and the Baltic States