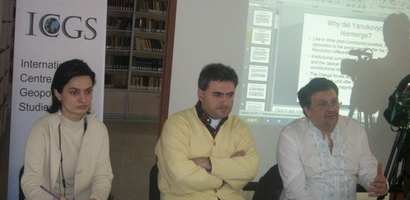 30 march 2010 at the initiative of the International Centre for geopolitical Studies the meeting of  students with Olexie Haran The Academic director of the school for policy Analysis, present professor, Dept.of political Science took place at the Ivane Javakhishvili Tbilisi state  University. The topic of the meeting was "Ukrainian Presidential Elections".
The meeting was convened within the framework of the project "Improvement of Students' Civil Awareness in Terms of Elections" of international Centre for Geopolitical Studies.
The meeting was attended by Vladislav Lomako – Embassy of Ukraine, Ferenc Hajgato – Embassy of the Pespublic of Hungary, Oresia Lutsevych – Head of Development of the Europe House, Georgia; Lecturers of the Ivane Javakhishvili Tbilisi State University.
Project partners: Tbilisi Ivane Javakhishvili State University, Shalva Rcheulishvili Human Rights and Freedoms International Charity Foundation – Lawyer.
Financial supporter of the project: Open Society Georgia Foundation.
Religion as the Instrument of Russian Foreign Policy towards Neighboring Countries (Georgia, Latvia, Ukraine)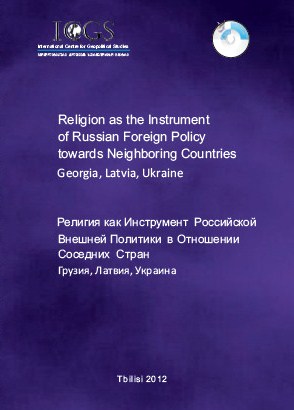 * * *
"Juvenile's Rights and Responsibilities"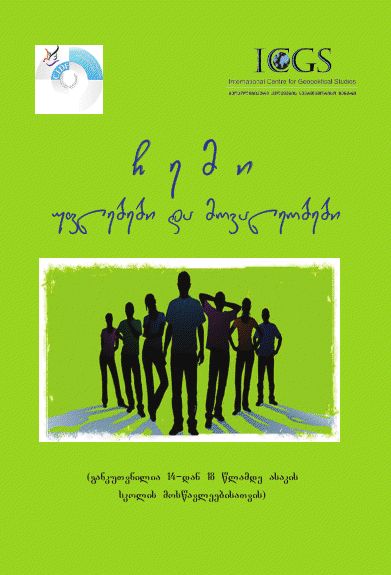 * * *
"SOFT POWER" –The new concept of the Russian foreign policy toward Georgia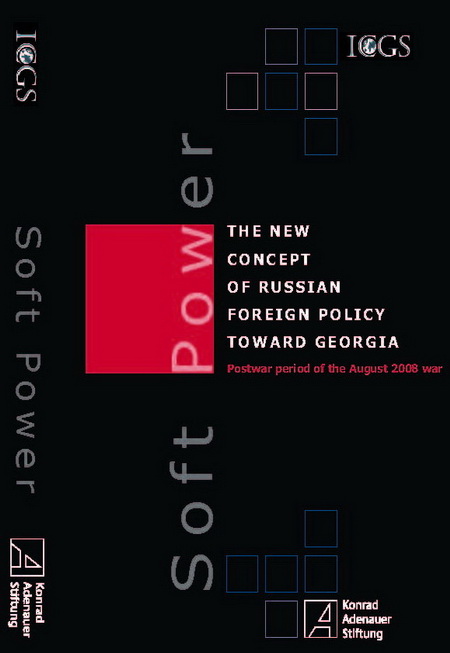 * * *
The "Humanitarian Dimension" of Russian Foreign policy TOWARD GEORGIA, Moldova, Ukraine, and the Baltic States