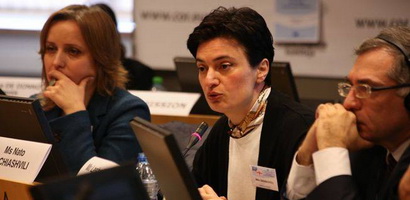 On February 17, 2017 the second meeting of the EU-Georgia Civil Society Platform was held at the European Economic and Social Committee in Belgium, Brussels.
At the meeting was discussed the current development of implementation of Association Agreement between EU and Georgia.
Reports about equal opportunity and treatment of men and women in the labour market, the freedom of media in Georgia  was also discussed during the meeting.